Wish List:
Below is a list of items that Lucky Paws currently uses. This list is continually updated with our latest needs.
As one could imagine, the number of animals we rescue and care for means that many of these items fall into the category of "we couldn't get enough!" because we have a continuous need for them. Cleaning products fall under this category, we sure love our animals but as you know, they know how to make a mess!
If you would like to donate an item from our wish list, or have an item not on this list, but you think it would be useful to our organization, please contact us for more information. All contributions are very much appreciated!!
– Thank you
In addition to the list below which can be dropped off, please view our Amazon Wishlist – which is already set up for the benefit of Lucky Paws and automatically mail us your donation!
Daily Supply Needs:
» Costco Kirkland Signature Brand dry dog food or Diamond Brand (preferred)
» Wet pop-top canned dog food for small & large breeds
» Dog rawhide chews/bones/toys
» Costco Kirkland Signature Brand dry cat food or Diamond Brand (preferred)
» Wet pop-top canned cat food
» Scoopable Cat litter
» Bunny Food (pellets, alfalfa, or Timothy hay)
» Turtle Food
» Goat and Chicken Feed
» Pine Shavings
» Hand soap and dish soap
» Rubber/latex gloves
» Industrial mop buckets and disposable mop heads
» Liquid laundry detergent (HE – high efficient)
» Smell good items (Glade Plug-Ins, candles, incense, spray, etc.)
» ANY Cleaning supplies
» Large 45+ gallon lawn Trash bags
» Water (bottles of water for volunteers)
» Gift cards for PETCO/Petsmart/Costco/Tractor Supply/Amazon, etc.
» New or gently used (and washed) linens and large towels
Administrative & Equipment Needs: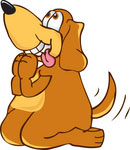 » (None at this time)